Titanium
Titanium Sheet Plate & Coil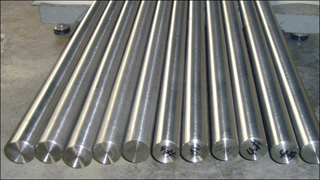 We offer a comprehensive range of Titanium Rod, Bars & Wires for our clients spread across the globe. Known for resistant to general corrosion, crevice corrosion, intergranular attack, pitting and stress corrosion cracking, our range of titanium round bars are widely used by our clients spread across the globe.
Specifications :- 
Grades :-
GR.1, 2, 5 ;
Rangs -
GB / T 2965-1996 , ASTM B-348, ASTM F 136

---
Titanium Rods, Bars & Wire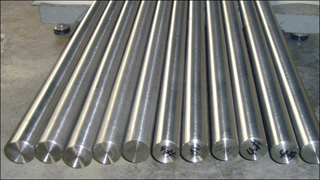 We offer a comprehensive range of Titanium Rod, Bars & Wires for our clients spread across the globe. Known for resistant to general corrosion, crevice corrosion, intergranular attack, pitting and stress corrosion cracking, our range of titanium round bars are widely used by our clients spread across the globe.
Specifications :- 
Grades :-
GR.1, 2, 5 ;
Rangs -
GB / T 2965-1996 , ASTM B-348, ASTM F 136

---
Titanium Flanges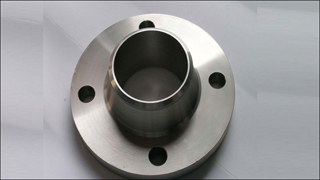 We fabricate and supply Titanium Alloys Flanges in standards like GB, ANSI, ASME, API, JIS, and BS. These titanium Alloys flanges are available in varied sizes as per the requirement of various application areas like petro-chemical project, pipe engineering and public appliances. We pack and offer these flanges using wooden cases or as per the requirement of our clients.
Specifications :- 
Grades :-
GR.1, 2, 5 ;
Range :- 
15 NB up to 1500 NB in 150 LBS, 300 LBS, 600 LBS, 900 LBS, 1500 LBS, 2500 LBS available with NACE MR 01-75
Features: :-
• Dimensional accuracy • High strength • Durability • Corrosion resistance • Excellent finish
Types :-
Socket Weld, Slip On, Blind, Lapped, Screwed, Weld Neck, Long Weld Neck, Reducing, Spectacle, Ring Joint

---
Titanium Buttweld Fittings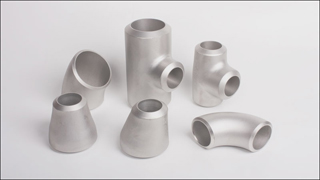 We provide a wide range of quality titanium fittings that are manufactured from quality tested components. Known for its high quality and durability, these titanium buttweld fittings are widely used in various industries across the globe.
Specifications :-
Grades :-
GR.1, 2, 5 ;
Range :- 
15 NB To 600 NB in Sch.:5,10,20,40,80,120,160,XS, XXS.
Types :-
Bend (Long & Short) , Elbow (180 Deg., 90 Deg. & 45 Deg.) , Tee (Equal & Unequal) ,Reducer (Concentric & Eccentric) ,CAP, Stub, , end (Long &Short) ,Nipple (Barrel)
Application :-
• Petrochemicals Plants
• Chemical Plants
• Industrial Machinery
• Power Industry
• Government Companies

---
Titanium Forged Fittings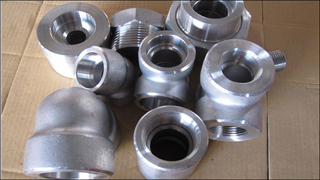 Our range of Titanium Forged Fittings are designed and engineered to very tough tolerances under strict quality control procedures. These titanium Forged fittings are manufactured to provide leak free connections for chemical, processing plants, OIL, gas, petrochemical and power generation industries.
Specifications :- 
Grades :-
GR.1, 2, 5 ;
Types :-
• Titanium Coupling • Titanium Full Coupling • Titanium Cross • Titanium Forged Elbow • Titanium Hex Nipple • Titanium Plug • Titanium Bushing • Titanium Boss • Titanium Insert • Titanium Adapter • Titanium Socket • Titanium Forged Tee • Titanium Olets • Titanium Weldolet • Titanium Sockolet • Titanium Elbowlet • Titanium Thredolet • Titanium Nipolet • Titanium Latrolet • Titanium Sweepolet • Titanium Half Coupling

---
Titanium Fasteners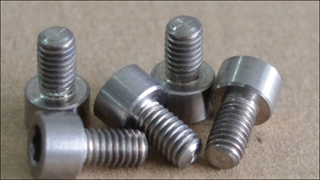 Titanium Fasteners and its Alloys machining components are widely used in all kinds of machines such as medical equipment and petrochemical equipment, etc. We supply a variety of Titanium machining components such as pipe fittings, flanges and fasteners, etc.. We can also offer the products according to clients drawings.
Specifications :- 
Grades :-
GR.1, 2, 5 ;
Types :
Bolts Stud Bolts, Hex Head Bolts, Socket Hexagon Head Screw Anchor Bolts, U-Bolts, J Bolts, Mushroom Head Square Neck Bolts , T- Head Bolts , Wing Screw , Eye Bolt , Eye Bolt, Foundation Bolts, Structural Bolts.
Application :- 
Titanium fasteners can be used in racing industries such as racing motorcycles and cars, sailing boats and medical equipment, etc.